Is my trip to Venezuela covered?
Venezuela is covered by your travel assistance.
However, we must take into account a number of restrictions on our freedom to operate on the ground resulting from international embargoes
In this letter you will find some more information: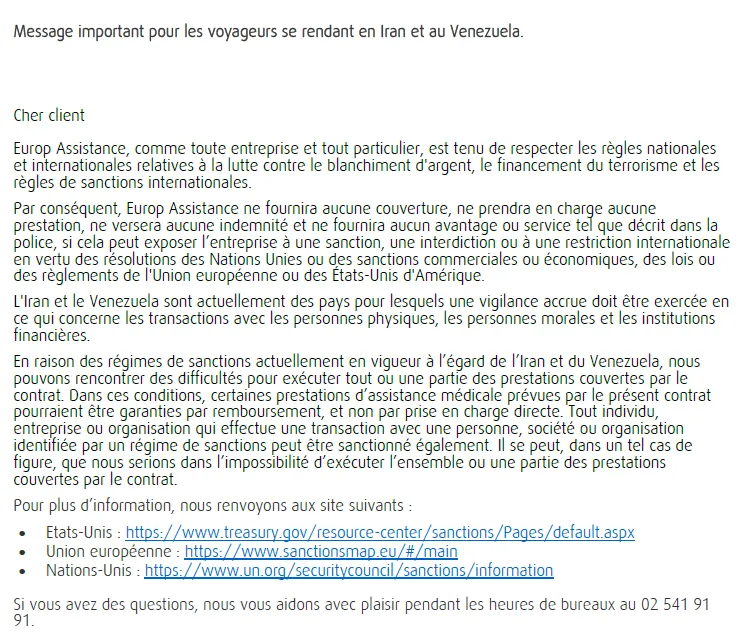 We do not have this letter available in English but we will be happy to help you at 02 541 91 91.
Here are the links:
United States of America: https://www.treasury.gov/resource-center/sanctions/Pages/default.aspx
European Union: https://www.sanctionsmap.eu/#/main
United Nations: https://www.un.org/securitycouncil/sanctions/information