I can't find my actual travel assistance on this website.
On this site, we only describe our actual travel assistance formulas.
It is possible that you subscribed another formula in the past.
In your customer area, you will find all te details of your contract.
We will also be happy to help you with all your questions at 02 541 91 91. You can also contact us if you would like to modify your travel assistance formula.
This is a short overview of popular formulas that are no longer in our present offer: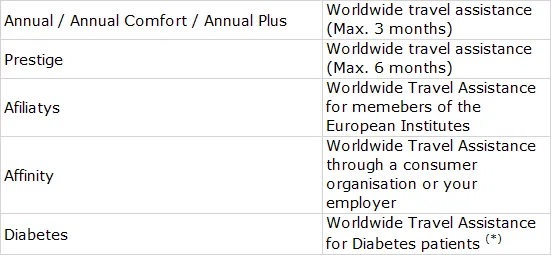 (*) In our actual assistance formulas, people with diabetes are always covered.